Belgrade Turtle Crafts- Unique & hand made trinkets from Belgrade 
Belgrade Turtle Crafts- came to exist as an extension of Belgrade Turtle Cruise. We recognized the need of  our travelers for unique souvenirs to remember Belgrade by. Thus we decided to create something that can not be found elsewhere and was made just for you. 
With this in mind it was our intention to create something purposeful, yet in line with our beliefs. Our trinkets and souvenirs are made from recycled goods and materials. No two are the same, so whenever you pick something out, you will be the only one owner of such a trinket. Each trinket comes with a note. Something both we, and our travelers wrote. Our travelers come from all around the world and the idea is to connect you to these distant parts of the world and to us as well.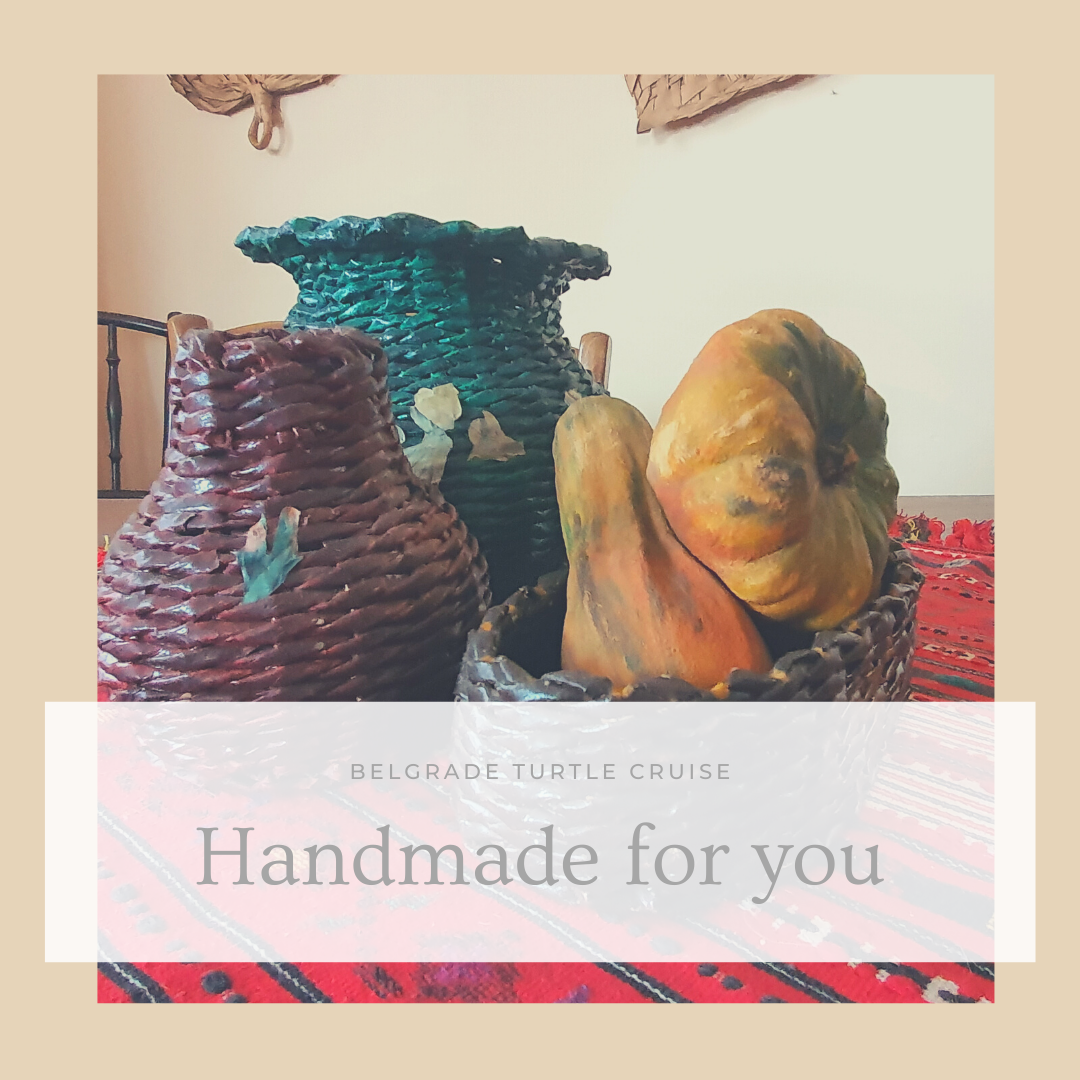 Selection of Pots & Bowls
Purposeful Souvenirs for your home  
Specially crafted pots & trinkets to make a house feel like home
Made out of recycled newspapers 
Give a new life to an old newspaper. Make it a part of your life and your memories.
No two pieces are the same
Be sure that each piece is made with care and wonderfully unique. Make yourself a proud owner of something that will only ever be yours and create a new story with it inn your life.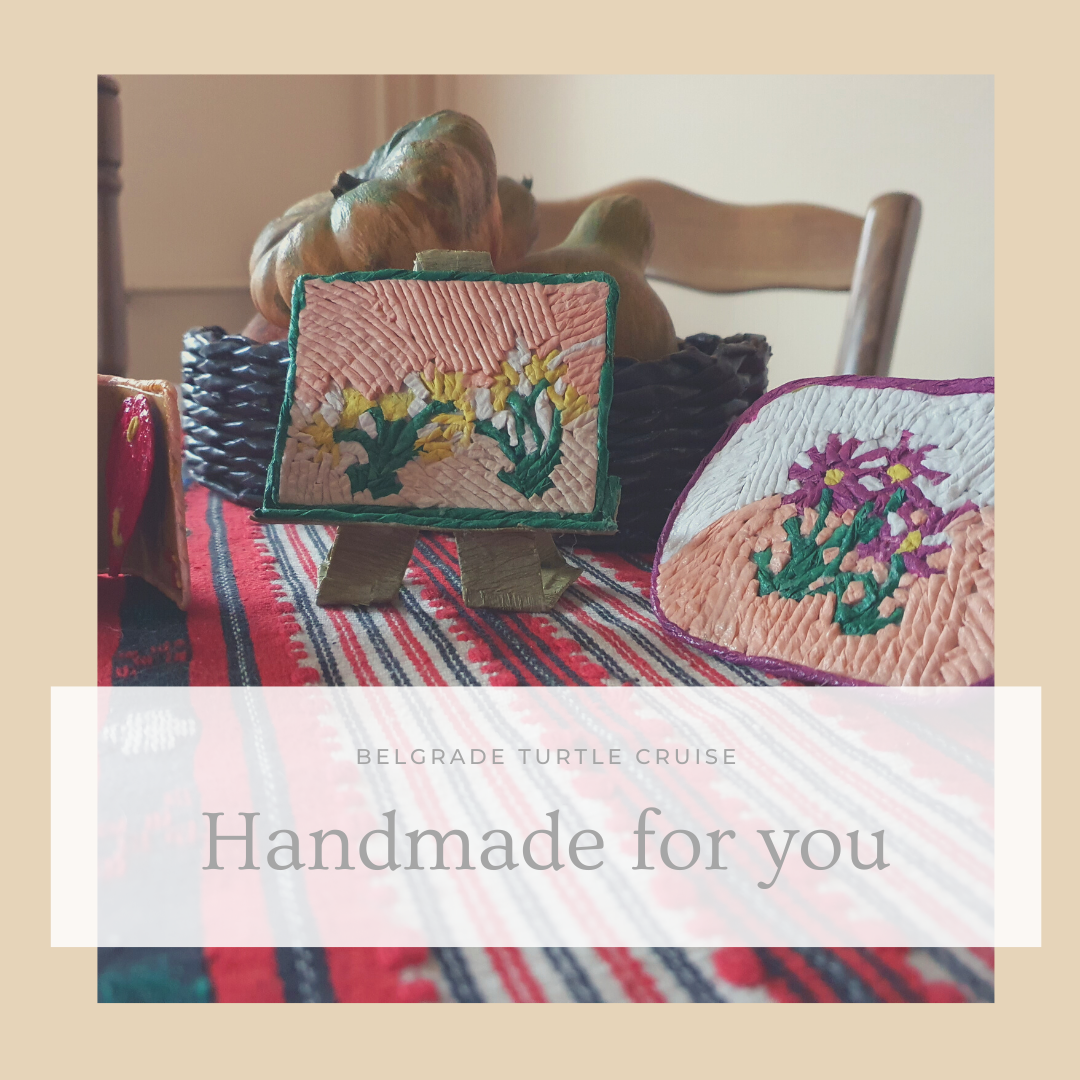 For the first time ever you can create your own story behind a souvenir.
When you put some love & care into seemingly useless pieces beautiful things can come out of that. See for yourself.   
This is a chance for you to join the global #savetheplanet movement whilst indulging in all those touristy things we all love.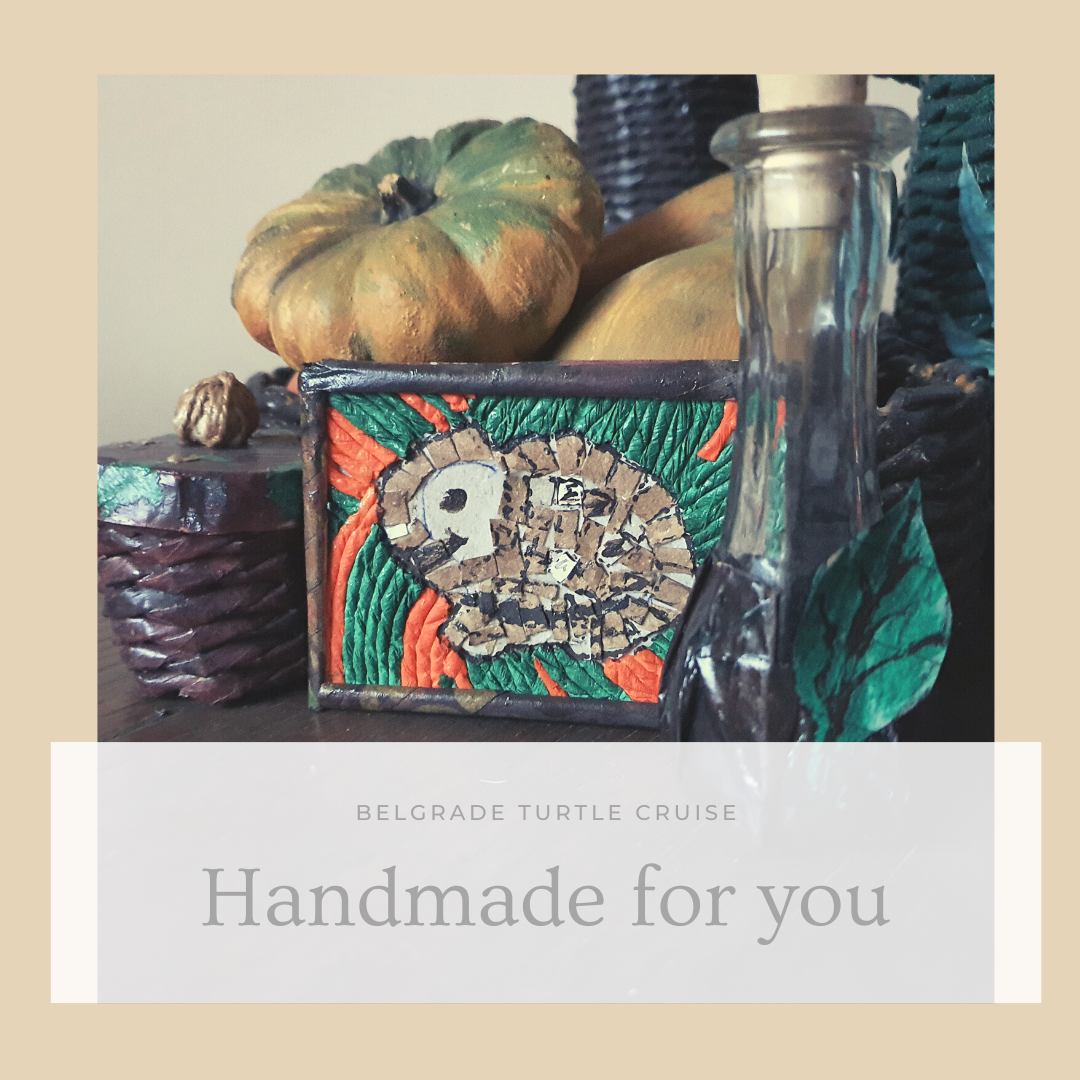 Still in search of a typically Serbian souvenir 
If you're still in search of something typically Serbian, take a look at these.
Something special to make your trip to Serbia truly unforgettable. Take these one of a kind pieces home to remember your trip by.  
Are you having a family reunion, a friends' gathering, a romantic evening or you just want to relax on Friday night with a glass of your favorite wine? Whichever it may be, if you're in Belgrade, don't miss out…treat yourself and your loved ones to an outing you'll all remember for years to come.
We are open everyday including the holidays Mon - Sun
Contact us to learn about departure times and make a reservation today!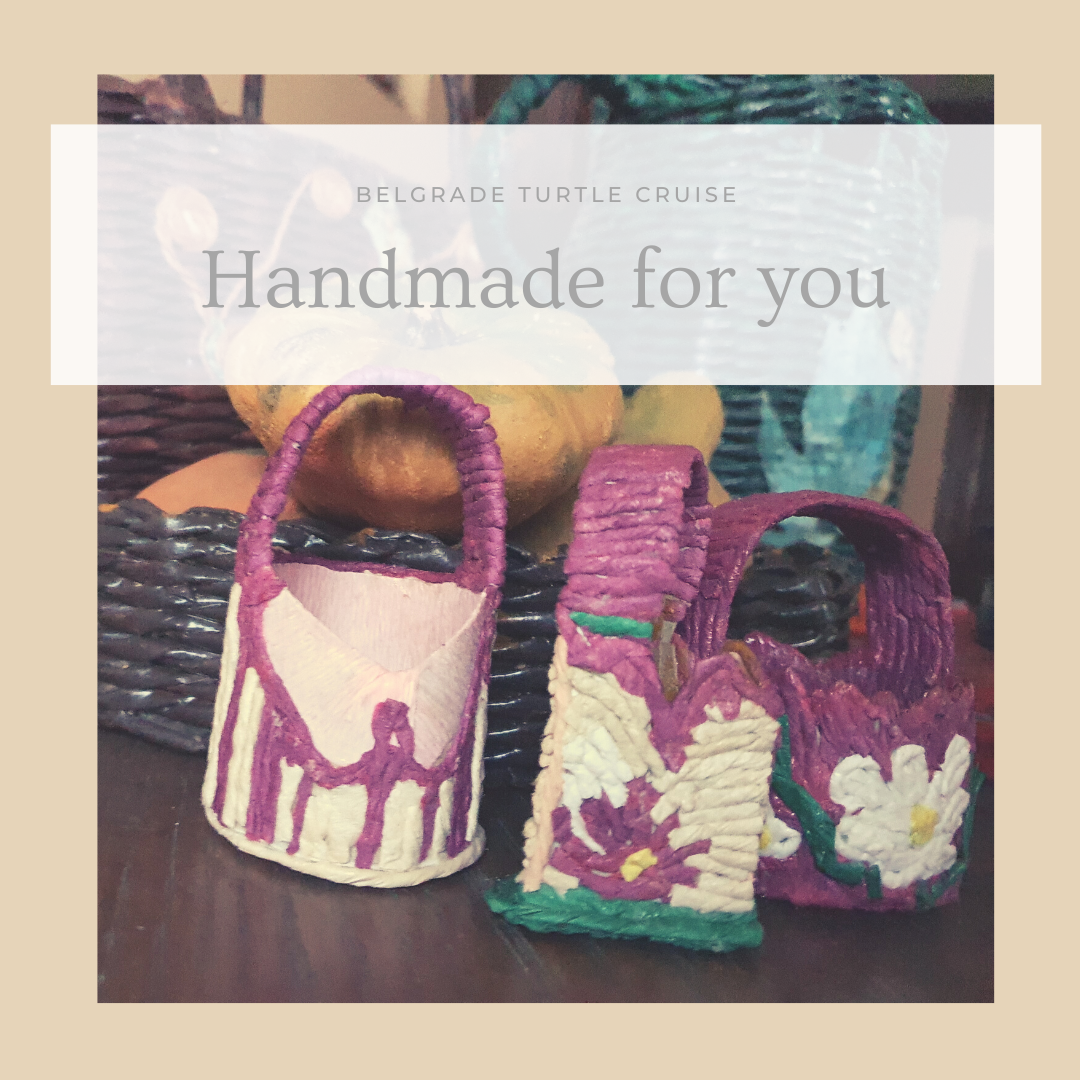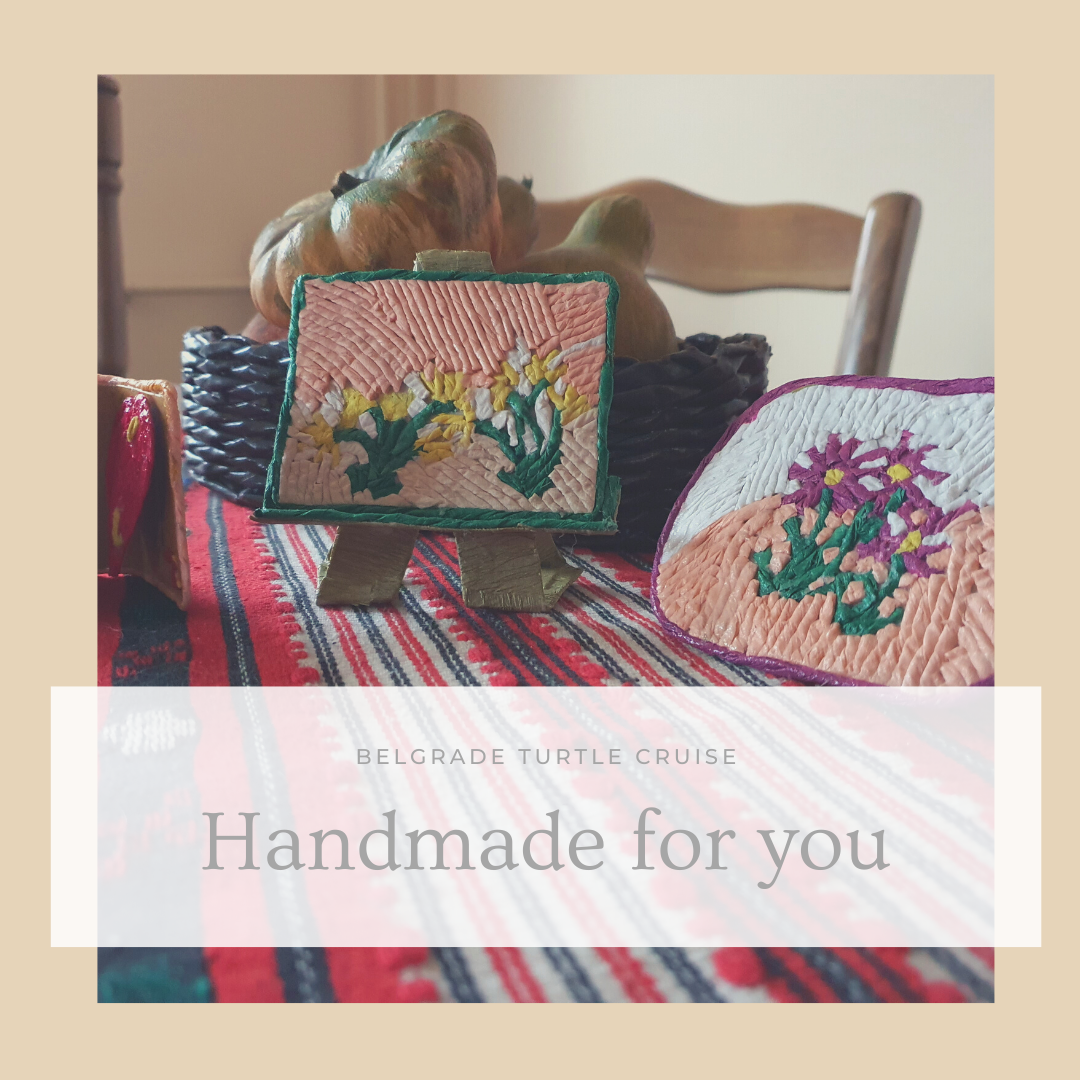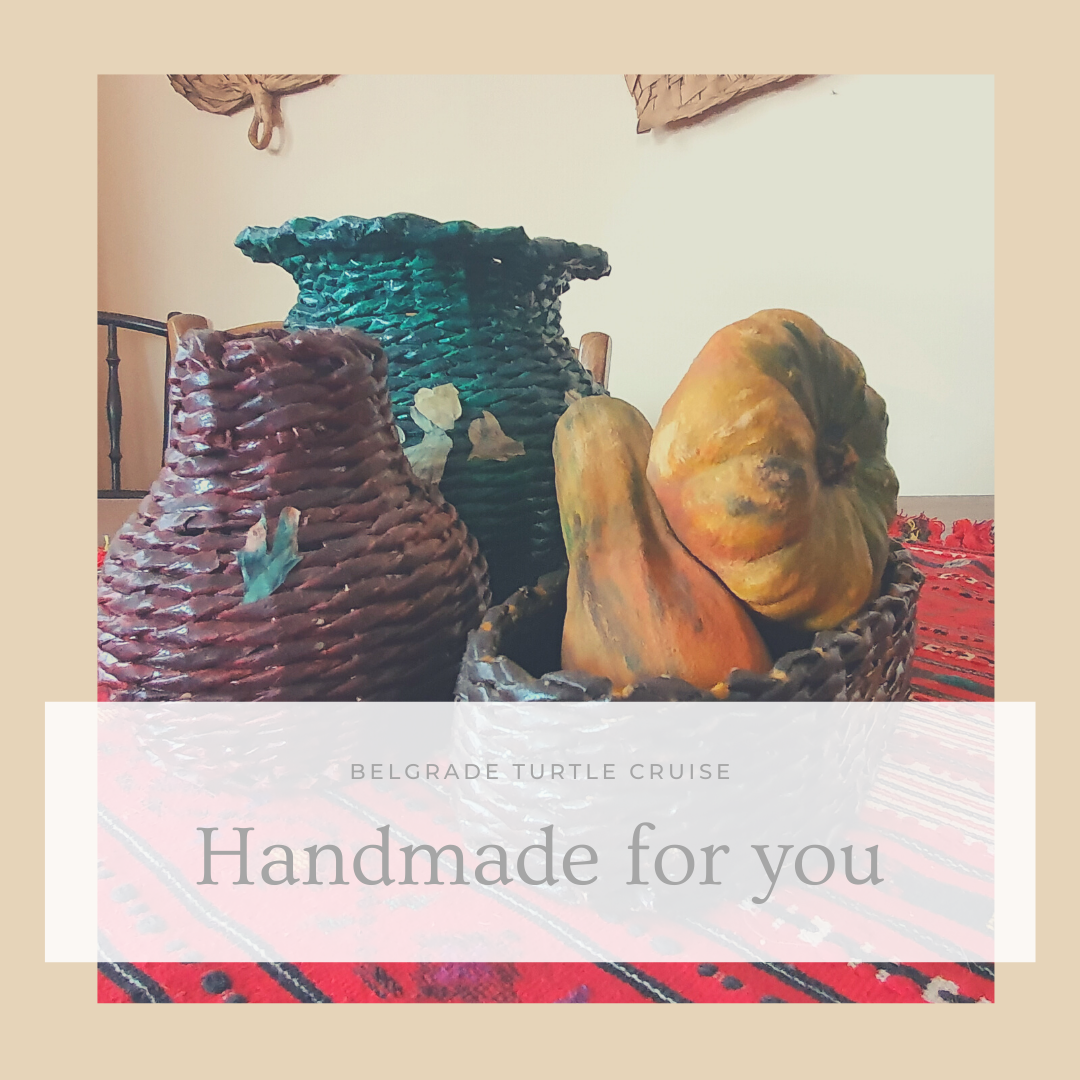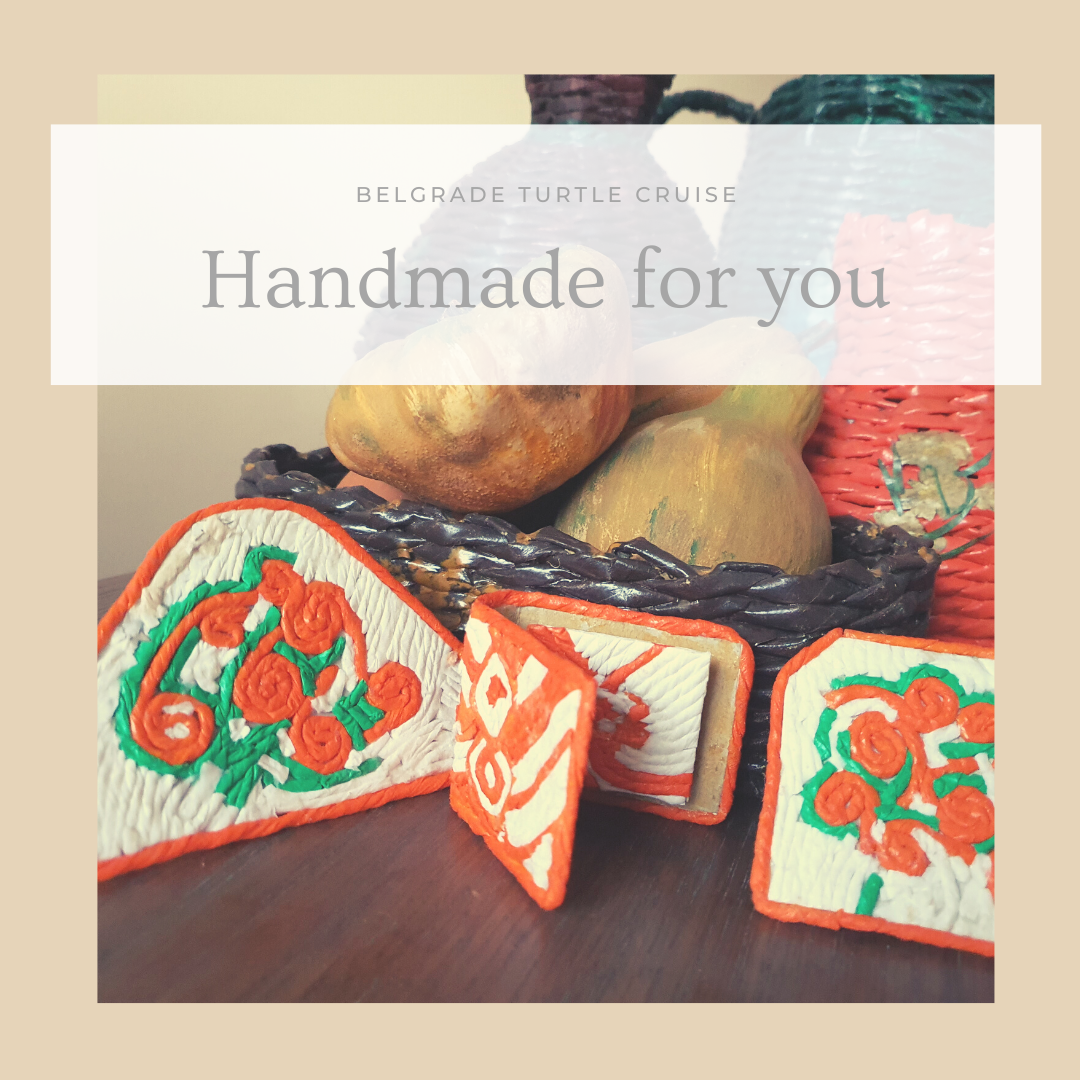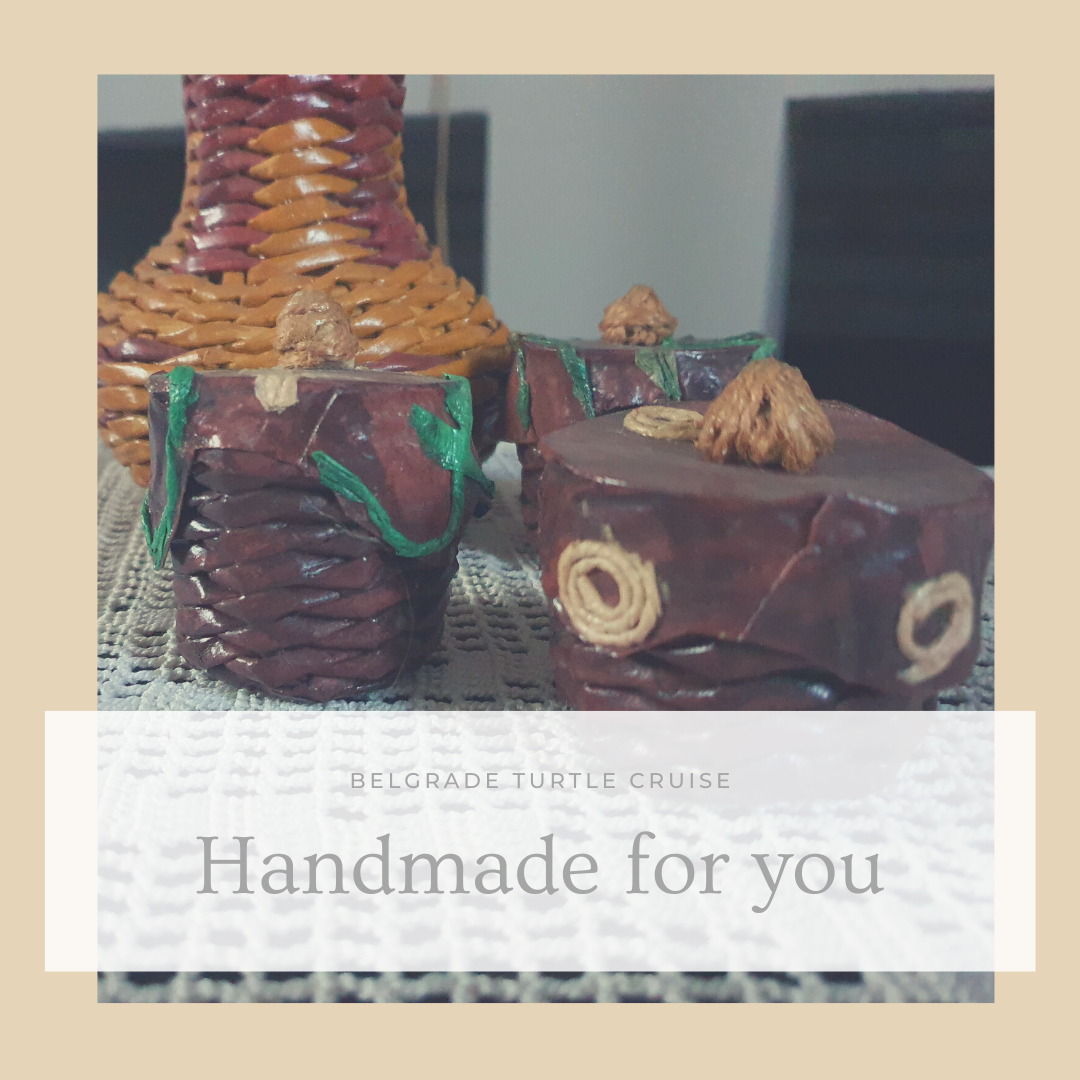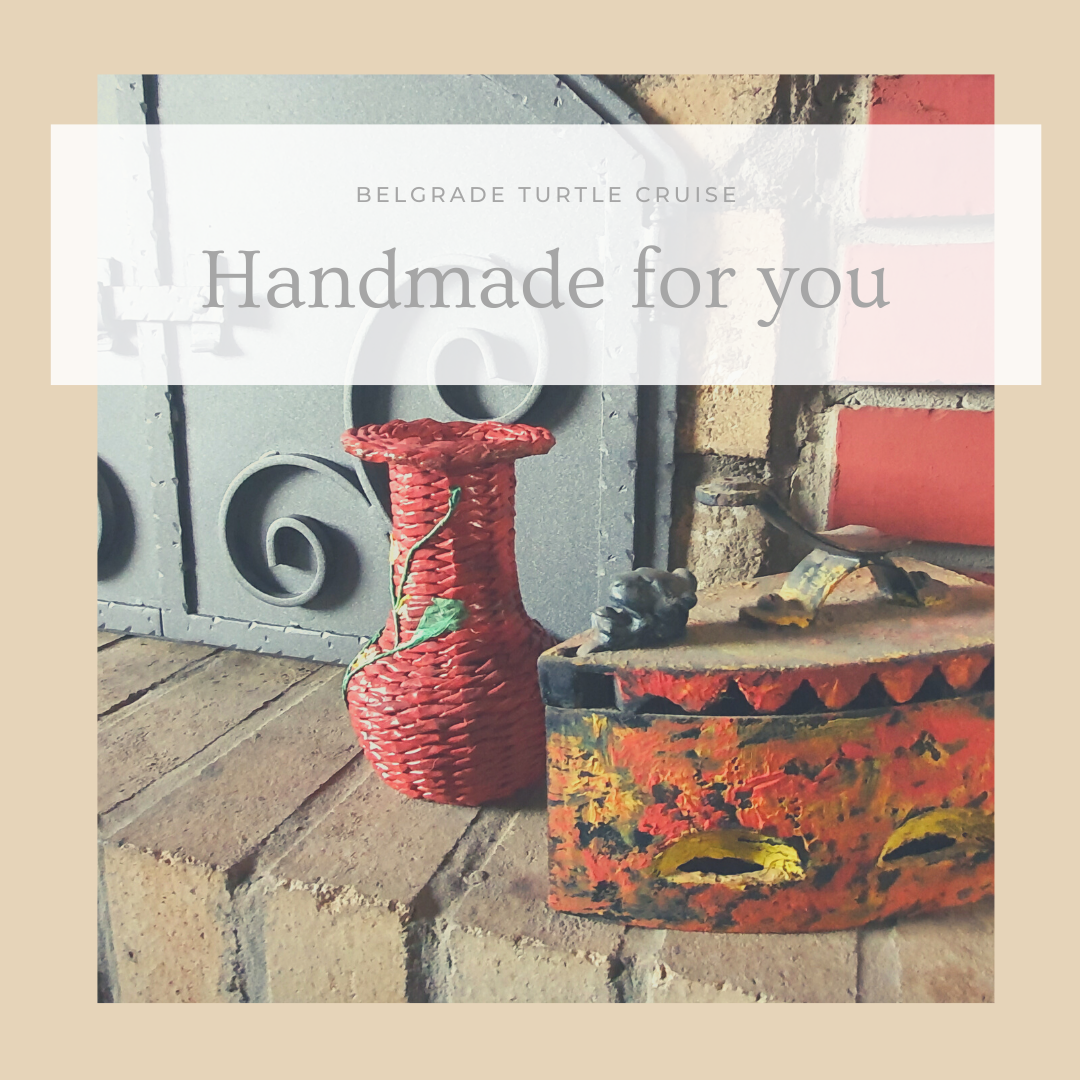 Belgrade Turtle Cruise
Unnamed Road, Beograd 11000
https://g.page/belgradeturtleboat?share
Reach us on Viber/WhatsApp
 +381 64 934 20 40
E-mail: info@belgradeturtle.com